What is your favorite muffin flavor? Is it blueberry? Does your family prefer a different type? Maybe the kids love chocolate chip muffins and grandma likes cinnamon streusel. With this DIY guide, we'll show you how to make everyone's favorite muffin using our recipe for Basic Muffins as the starting point. With a quick substitution of ingredients, you'll be able to easily make everyone's favorite flavor!
Here is the recipe for our basic muffins and below you'll find variations for blueberry lemon, chocolate chip, and cinnamon streusel. With the weather warming up, avoid heating up your entire kitchen by baking these in your countertop or air fryer oven instead.
DIY muffins
Yield: Serves 12
Author: Hamilton Beach Test Kitchen
Ingredients
2 ¼ cups all-purpose flour
1/2 cup granulated sugar
¼ cup packed light brown sugar
2 teaspoons baking powder
½ teaspoon salt
¾ cup milk
¼ cup butter, melted
1 teaspoon vanilla extract
1 large egg
2 tablespoons turbinado sugar (optional)
Instructions
Heat oven to 375°F. Grease or line a 12-cup muffin pan with paper baking cups. Set aside.
In a large bowl, stir together flour, granulated sugar, light brown sugar, baking powder and salt.
In a small bowl, using an electric mixer or whisk, beat milk, butter, vanilla extract and egg until blended.
Gradually add milk mixture to flour mixture. Stir until just blended.
Spoon into prepared muffin pan. Sprinkle turbinado sugar over muffins, if desired.
Bake 20 to 23 minutes or until toothpick inserted in center comes out clean.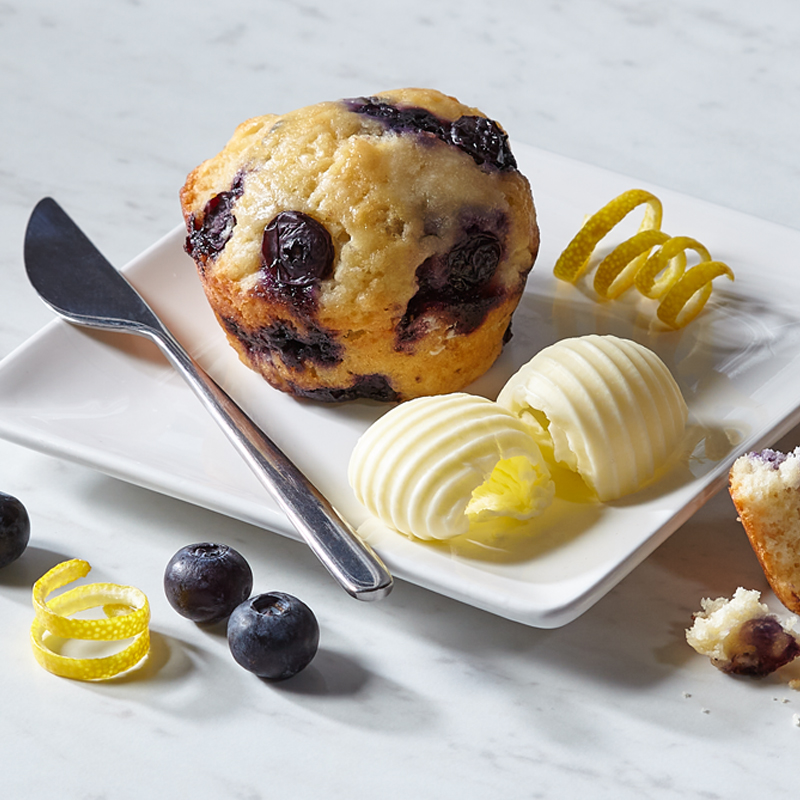 Omit brown sugar, vanilla extract and turbinado sugar. Increase granulated sugar to ¾ cup and add 1½ cups fresh blueberries and ½ teaspoon lemon zest to flour mixture. Add 1 tablespoon lemon juice to milk mixture. Bake as directed.

Omit turbinado sugar. Add 1 cup mini chocolate chips to flour mixture. Bake as directed.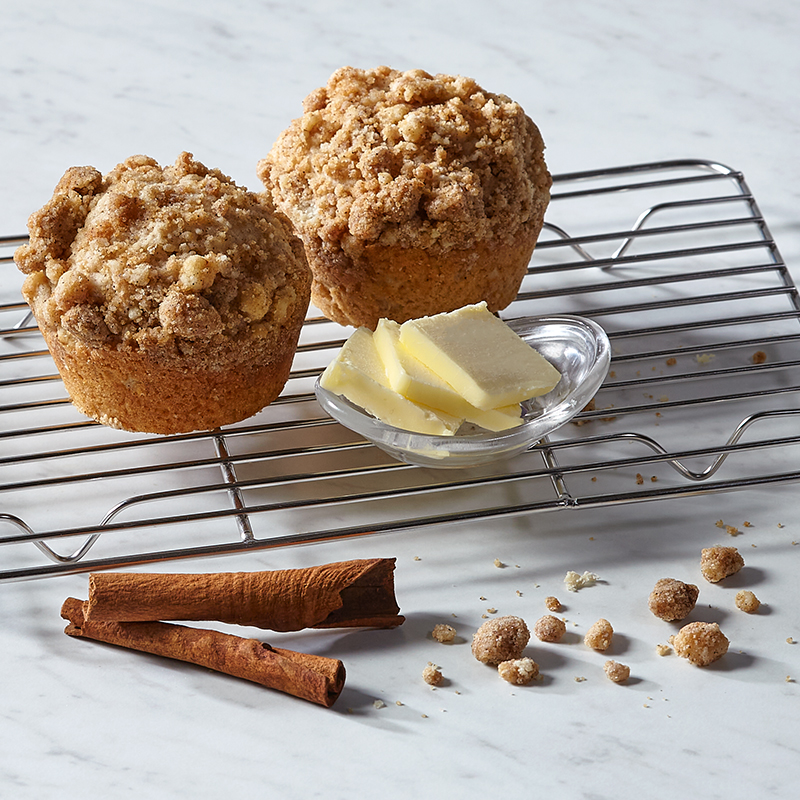 Omit brown sugar and turbinado sugar. Add 1 teaspoon ground cinnamon to flour mixture and increase granulated sugar to ¾ cup. To Make Crumb Topping: In a medium bowl, using 2 forks, blend ½ cup all-purpose flour, ¼ cup packed brown sugar, ½ teaspoon ground cinnamon and 3 tablespoons butter until crumbs form. Sprinkle over muffins and bake as directed.
Looking for more brunch inspiration and tools?