Are you expecting a new coffee maker under the tree this year? We've got a few seasonal coffee recipes you'll want to try. Whether you're a single-serve brewer, a full-pot brewer or a little bit of both, we've got you covered with our line of FlexBrew coffee makers. Why spend your gift money at the coffee shop when you can easily make these festive java drinks at home for a fraction of the price?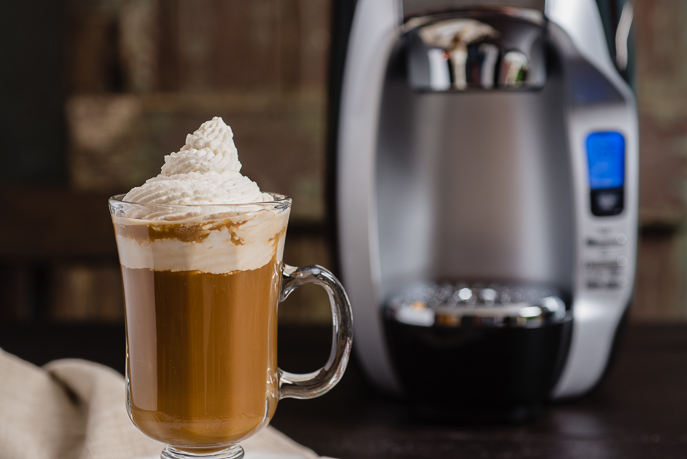 For the best tasting holiday coffee, it's best to brew with a squeaky clean machine. Be sure to periodically maintain your FlexBrew using this step-by-step tutorial to ensure you get the most out of your coffee maker for years to come.
Flexibility defines every coffeemaker in the FlexBrew® line. FlexBrew® coffeemakers allow you to brew a delicious cup of coffee using single-serve packs such as K-Cup® packs* or your favorite ground coffee.
With a FlexBrew® Coffeemaker in your kitchen, you'll enjoy maximum brewing flexibility. You can brew into a cup or travel mug, enjoy up to 10 oz. of coffee with a single-serve pack, or brew up to 14 oz. with ground coffee. With the 2-Way FlexBrew® Coffeemaker, you can brew a single cup or a full carafe, or even program your pot of coffee to be ready when you wake up. With all this flexibility, you're sure to find the FlexBrew® coffeemaker that fits your needs.
* Compatible with K-Cup® packs. K-Cup® pack is a registered trademark of Keurig Green Mountain, Inc. Use of the K-Cup® trademark does not imply any affiliation with or endorsement by Keurig Green Mountain, Inc
More ideas for you:
https://blog.hamiltonbeach.com/ask-team-hamilton-beach-staffs-go-gifts/
https://blog.hamiltonbeach.com/naughty-or-nice-holiday-breakfast-sandwiches/