You might think your roaster oven has one purpose or use—Thanksgiving turkey. But don't be so quick to resign the roaster to the back of the closet. Not only can it bake and roast like a traditional oven, but it can also steam and slow cook. Check out these delicious roaster oven recipes you can make year-round. Who knew roaster ovens were so versatile? (Hint: We did.)
This tender beef dish will cook to perfection in your roaster oven while you whip up a couple of sides for an impressive dinner display.
This vinegar-based pulled pork is great on sandwiches or on a platter served with coleslaw.
This pound cake can bake in a roaster oven. It comes out fluffy and light on the inside with a crunchy crust. Top it with seasonal fruit and whipped cream for a simple dessert.
A tasty marinade kicks these roaster oven spareribs off right. Serve them with fries for a finger-licking good dinner.
Perfect for autumn and not too sweet, this dessert stays nice and moist when cooked in a roaster oven.
Save oven space by cooking your baked potatoes in the roaster oven. In just over an hour, you have a bunch of beautiful potatoes at the ready. Serve them as a side dish or top them with your favorite veggies and proteins for a complete meal.
This recipe is the epitome of quick, easy and delicious cooking. Simply add the ingredients to the pan and let it roast until the meat is fork tender. You'll have dinner on the table within a few hours without a lot of hassle.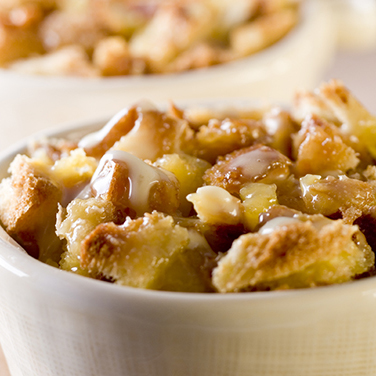 This classic dessert is simple to make using your roaster oven and you probably have the ingredients in your pantry already.
You can make large batches of fluffy rice even if you don't have a rice cooker. Simply cook it in your roaster oven with broth, onion, butter and water.
Incredibly simple to make in your roaster oven, this perfect party appetizer serves a crowd. Try this recipe for your next potluck or serve it during football games for a fun snack.
---
Hamilton Beach® Roaster Ovens are handy for cooking at home or feeding larger groups of friends and family. These popular roaster ovens bake, roast and cook like traditional ovens, and you can use them to steam and slow-cook as well. Innovation is evident in the buffet-friendly lid; it's the first one to pivot out of the way for serving.