In November, I celebrated my one-year anniversary of working as a community and content specialist at Hamilton Beach. A big part of my job is monitoring our social media channels – Twitter, Facebook, Pinterest, Instagram, and our blog, Everyday Good Thinking. On a daily basis, I read blog comments, visitor posts on Facebook, and see what you are making in your own kitchens on Instagram when you tag @HamiltonBeach. The social media team has put together some the 2016 highlights – from popular blog recipes courtesy of the Consumer Test Kitchen to hysterical, often musical (you'll see) Instagram posts that we were tagged in this year. Here are the best of the best of our social media content from 2016.  To our audience, thanks for always keeping me on my toes and making my job so very entertaining.
@DancingJosh and his Easy Reach Toaster Oven
https://www.instagram.com/p/BKT6oBfBPpP/?taken-by=hamiltonbeach&hl=en
According to @DancingJosh, when you find $40 there's only one way to spend it. You treat yourself (in true Parks and Recreation form) and buy a Hamilton Beach® 4-Slice Easy Reach Toaster Oven, of course. This hilarious video has it all – a sparkly SnapChat filter, tunes courtesy of The Price is Right and Beyonce, and a confident young man that pays his own bills AND can cook. This video has circulated around our office many times this year – shown during presentations and meetings. Josh's love for his new toaster oven will never, ever get old – at least not in this office.
Pot Roast goes Viral: Mississippi Roast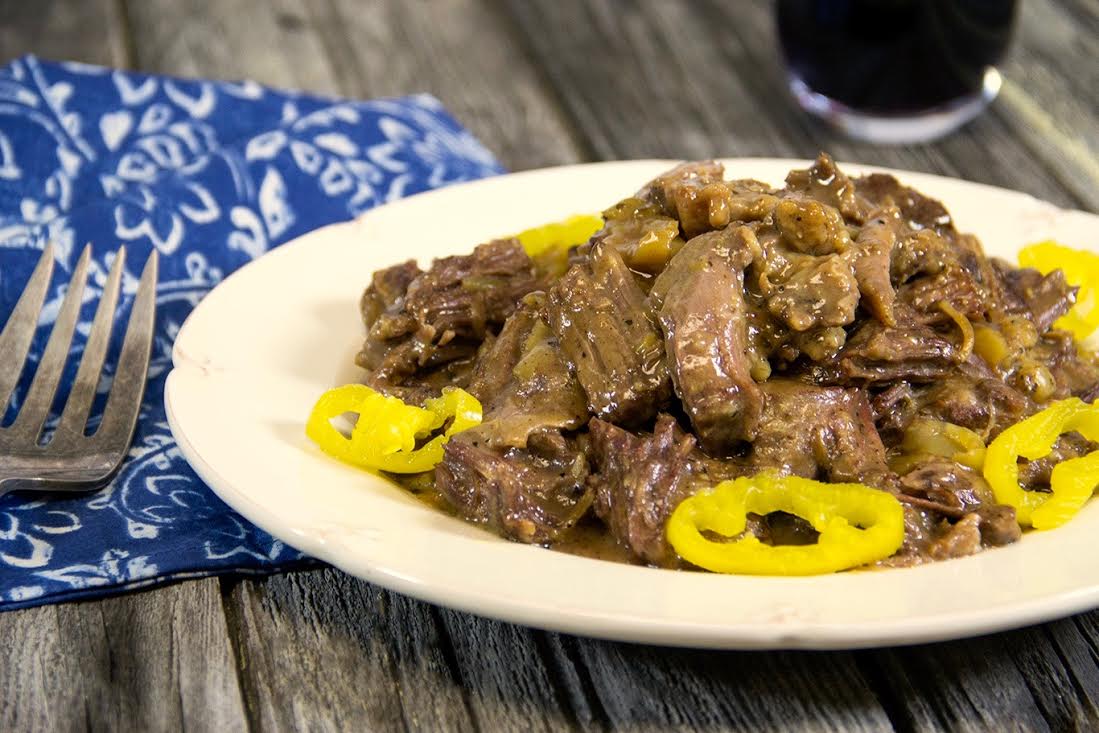 If you haven't tried this roast you need to put it on your to-do list immediately. Mississippi Roast was one of this year's most popular recipes on the blog. The recipe took the Internet by storm last winter and even got the attention of the New York Times. The Test Kitchen adapted this viral recipe into our own and we're still talking about it, a year later. We even made Slow Cooker Mississippi Chicken because we just can't get enough. Learn a little more about this buttery roast (made with ingredients you most likely already have on-hand) on the blog and make sure to pin the recipe – it will become one of your cold-weather staples.
@Cuzzinpaul's  Slow Cooker Crooning
https://www.instagram.com/p/BGpXnOsNx3K/?hl=en
Sometimes you love your Hamilton Beach® Stay or Go® 6 Quart Programmable Slow Cooker so much you have to sing about it. That's exactly what Paul does in this Instagram video. Paul is thrilled that he left the house at 5:15 and came home at 9:00 to a fully cooked meal. Now, all he has to do is put his slow cooked chicken on a plate, pour himself some cognac (we like your style, Paul), and sit down to watch the game. We're team slow cooker here at Hamilton Beach and we're beyond happy to find another slow cooker cheerleader in Paul. This video will do two things – put a huge smile on your face and make you want to plug in your slow cooker. Instagram gold.
Our Most-Liked Instagram Post: Slow Cooker Overnight Cinnamon Rolls
Instagram allows you to see what your Top 9 posts were for the past year. Our most-liked Instagram was this photo of our slow cooker overnight cinnamon rolls. Throughout my time here, research and monitoring have shown that breakfast posts seem to perform very, very well on social channels (breakfast is the best so this isn't very surprising). The recipe for slow cooker cinnamon rolls was developed by the Test Kitchen as a Mother's Day brunch option, but let's be honest, cinnamon rolls are good any time, any place. Just look at those fluffy, gooey cinnamon rolls. We are glad our followers loved the recipe as much as we do.
Mema
It was a simple Tweet that started our back and forth between a 103-year-old's granddaughter and our social media team. Meet Mema. Her granddaughter tweeted at us in September (jokingly) asking if we could assist her in finding a replacement part for grandmother's 76-year-old Hamilton Beach® stand mixer. She said that her grandmother is still very active in the kitchen and is an avid baker (color us impressed)!  Since the 76-year-old part happened to be out of stock (wink, wink) we hooked Mema up with a brand new mixer. Not only did we receive a handwritten thank you note from Mema (that's Southern hospitality for you), her granddaughter told us that an antique shop cleaned up her old mixer and fixed the broken part. This was one of our favorite feel-good stories of the year and we are looking forward to hearing (and seeing) what Mema whipped up in the kitchen over the holidays.
Slow Cooker Stuffed Shells
People love pasta. I think it's safe to generalize here. But apparently people really love cooking pasta in the slow cooker. Slow Cooker Stuffed Shells has maintained its spot among our most popular recipes on the blog since it posted on EverydayGoodThinking.com in February. Serve this simple vegetarian meal with a salad and a crispy baguette for a hearty weeknight meal. In 2016, no one wants to wait for the water to boil.
Hamilton Beach the musical 
You can't do a 2016 recap without mentioning Hamilton. This hilarious tweet merges our brand with the popular musical. While I have yet to edit Lin-Manuel Miranda into any of my own appliances, I have to admit I printed this tweet when I first saw it and it remains framed at my desk. It's there whenever I need a smile or to be reminded to listen to the soundtrack.
Sous Vide Reigns Supreme
This year, we launched our Hamilton Beach® Professional line. The line has professional-level components designed to deliver exceptional performance and superior durability for the serious home cook. One of the Hamilton Beach® Professional appliances is a 2-in-1 wonder appliance, if you will. The Hamilton Beach® Professional Sous Vide & 6 QT Slow Cooker can be used in two different modes – as a sous vide water bath or as a slow cooker. Not only were we excited to develop sous vide recipes, our customers and followers were able to develop and share some of their own mouth-watering sous vide recipes with us. From sweet and silky dulce de leche to Korean BBQ short ribs to octopus and chorizo tacos, we've enjoyed watching our audience take it to the next level with one of our new appliances. We can't wait to see what you sous vide in 2017.